The Gender and Development (GAD) Technical Working Group (TWG) conducted a survey on 05 and 07 October 2016 at the NAMRIA Hydrography Branch (HB), San Nicolas, Manila and at the BRPH Ventura while docked in Bravo Wharf, Subic Bay Freeport Zone, Olongapo City, Zambales respectively. Participants were from the civilian and uniformed services of HB. The survey is part of the TWG report on Gender-responsiveness and Assessment of Policy on "Acceptance of Women in the Commissioned Service." Both survey and report are agency efforts to help achieve priority government outcomes in gender equality and women empowerment.
In his opening remarks on both occasions, Commander Rosalino C. Delos Reyes explained to the participants that the survey will equip the TWG with information that will enable them to analyze the effects of the admission of women in the commissioned service. He also highlighted the importance of GAD activities as these are aligned with existing laws and policies of the government.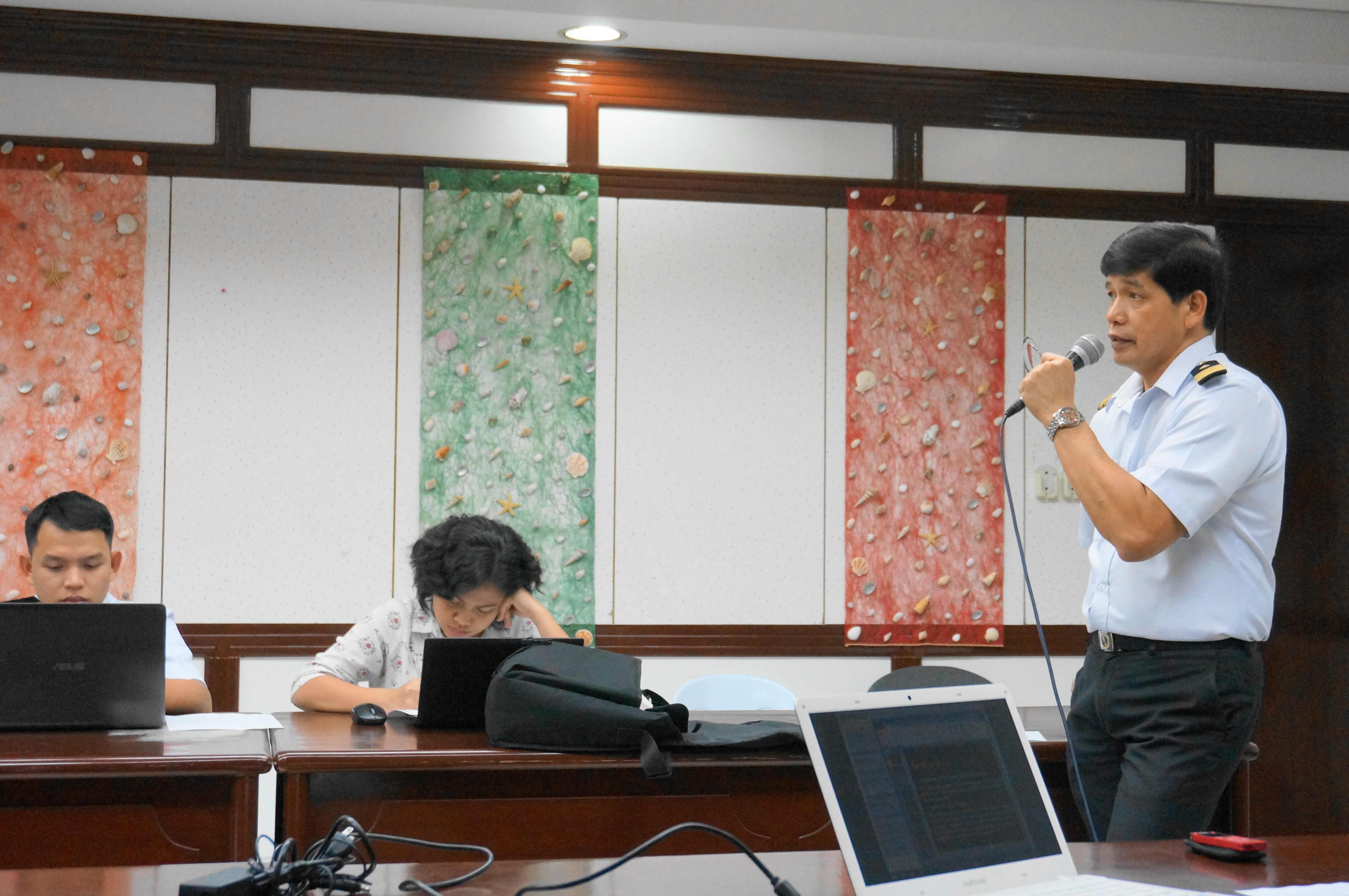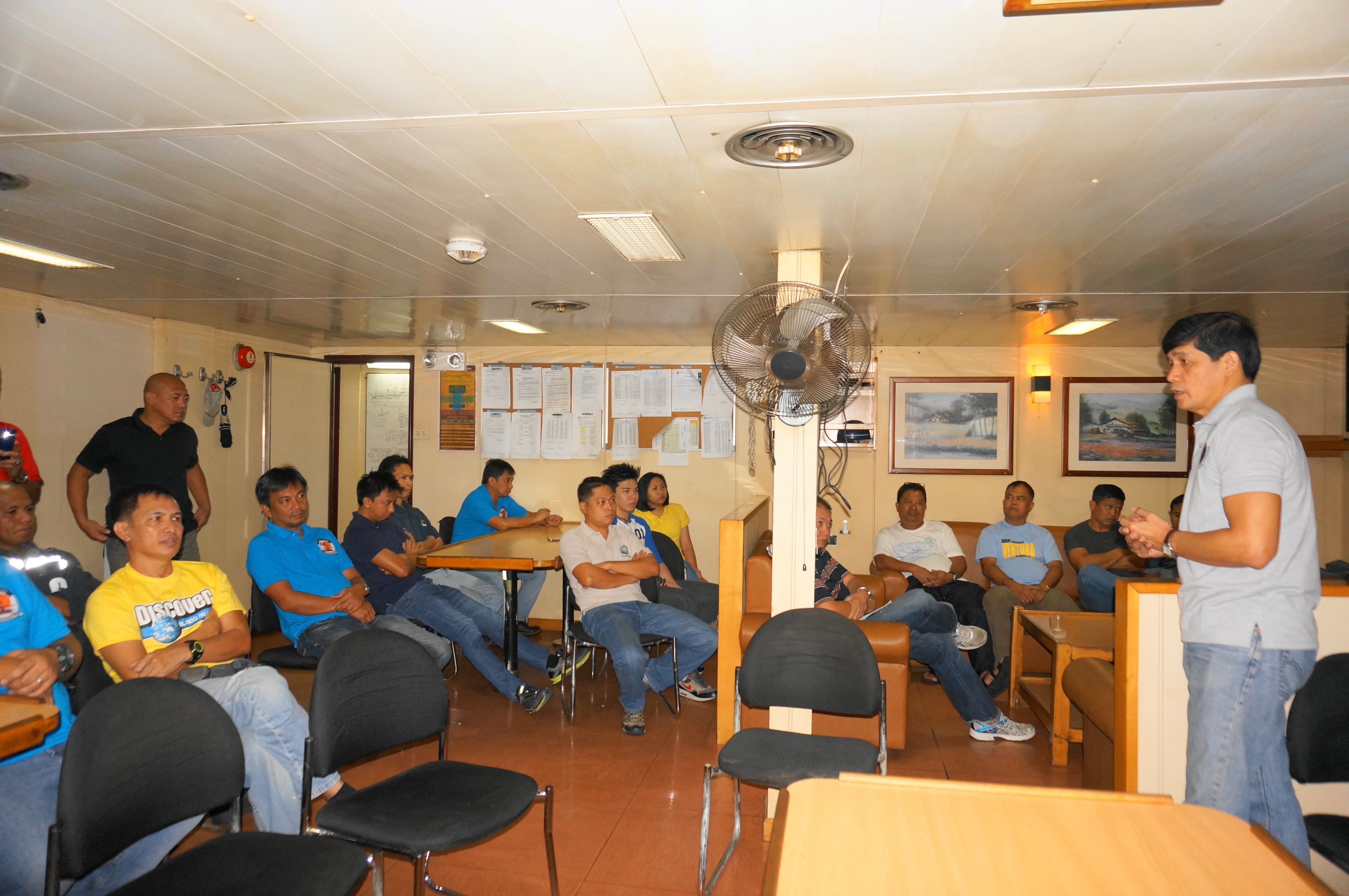 Cdr. Rosalino C. Delos Reyes during his opening remarks in NAMRIA San Nicolas, Manila (left) and BRPH Ventura (right)
Presentations about GAD were conducted by the members of the TWG. Ms. Xenia R. Andres presented during the survey in the HB while Ms. Paulina S. Bernabe presented during the survey in BRPH Ventura. The presentations covered the background, existing policies and laws, brief review on Gender Sensitivity, and related activities of GAD. After each presentation, a short question and answer was conducted by the presenters.
Ms. Paulina S. Bernabe during her presentation in BRPH Ventura
Ms. Joedy Anne V. Nudo and Ms. Jeanevie T. Habitan facilitated the survey activities. They made sure that the participants understood every item in the questionnaire.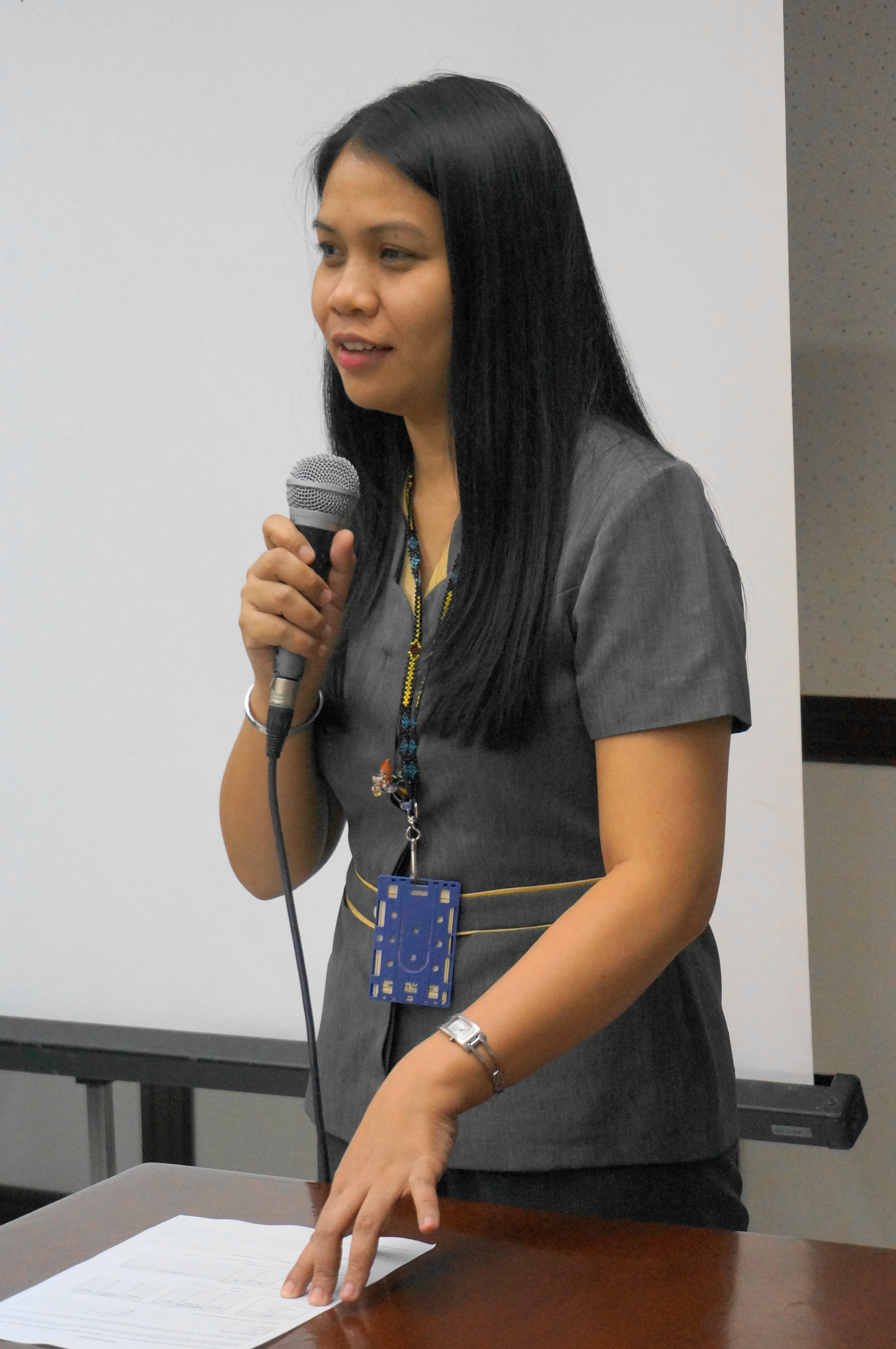 Ms. Joedy Anne V. Nudo and Ms. Xenia R. Andres during the survey activities in NAMRIA San Nicolas, Manila
The activity was in support of the NAMRIA GAD Focal Point System (GFPS) programs and activities.
Readers can email newscoop@namria.gov.ph or fax letters to +63-2 884-2855 for their
comments and suggestions.