The NAMRIA Camera Club (NCC) hosted the Photo World Cup (PWC) 2016 photo contest held at the second floor of the Chamber of Commerce of the Philippine Islands Building in Intramuros, Manila, on 24 September 2016. The event was sponsored by the Federation of Philippine Photographers Foundation (FPPF), whose membership is composed of 35 camera clubs nationwide.
Received entries from camera club representatives
The PWC is a competition held every last Saturday of each month, which begins in the month of February and ends in the month of November of each year, and participated in by its affiliated members. The theme "X Mark" entered by NCC and picked by FPPF as the theme of the month automatically entitled the former to be the host. Last year, in the month of June, NCC also hosted the FPPF-PWC photo contest for the adapted theme "Pinoy Summer."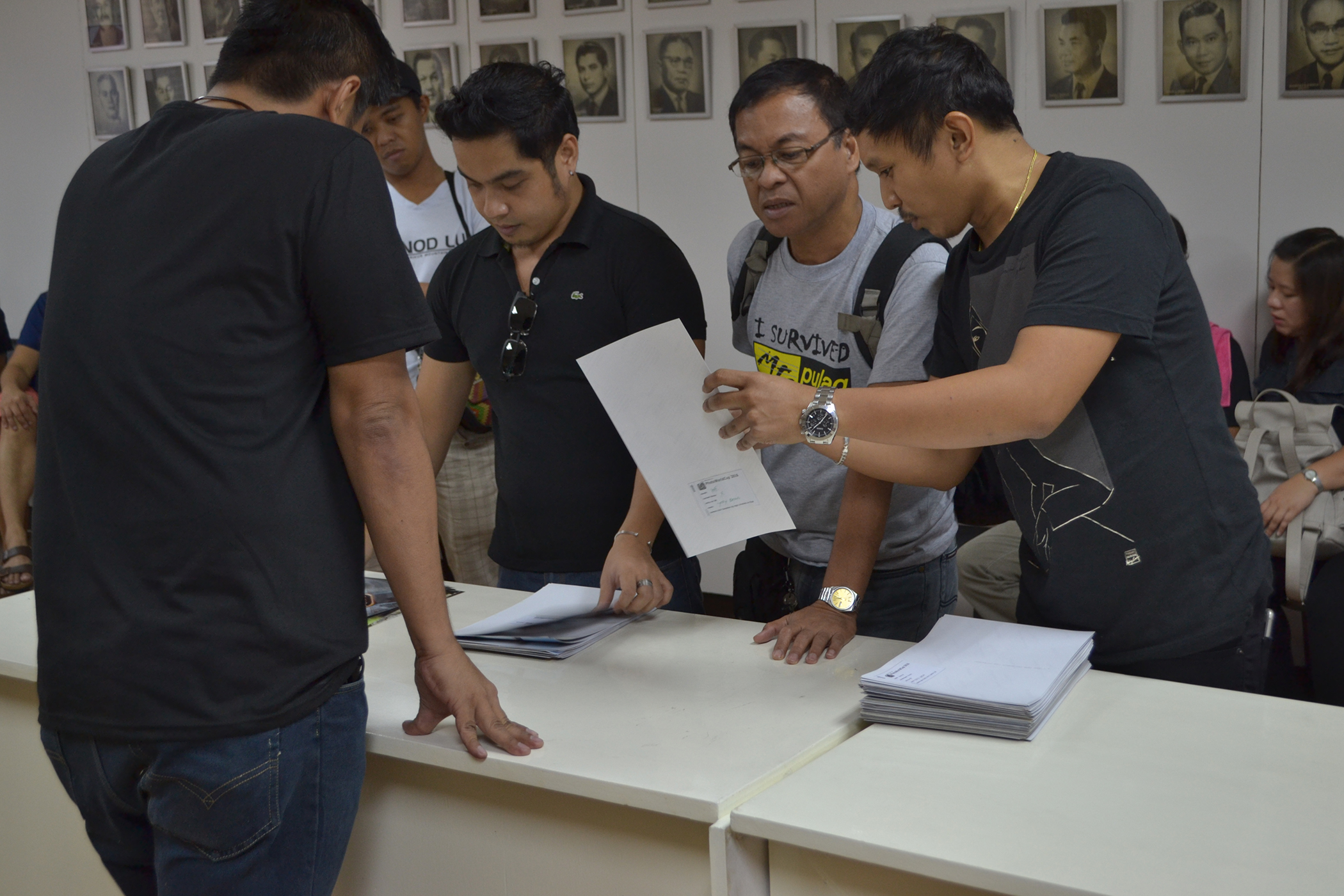 Among the activities involved in by the NCC were judging of entries; briefing on the following month's theme; and awarding of trophies, medals, and certificates to the winners. Luckily, the entry submitted by the NCC member, Mr. Romulo S. Narcida, Jr., reached the semi-finals stage. The panel of judges consisted of visual artists, fine arts instructors, and photography professors.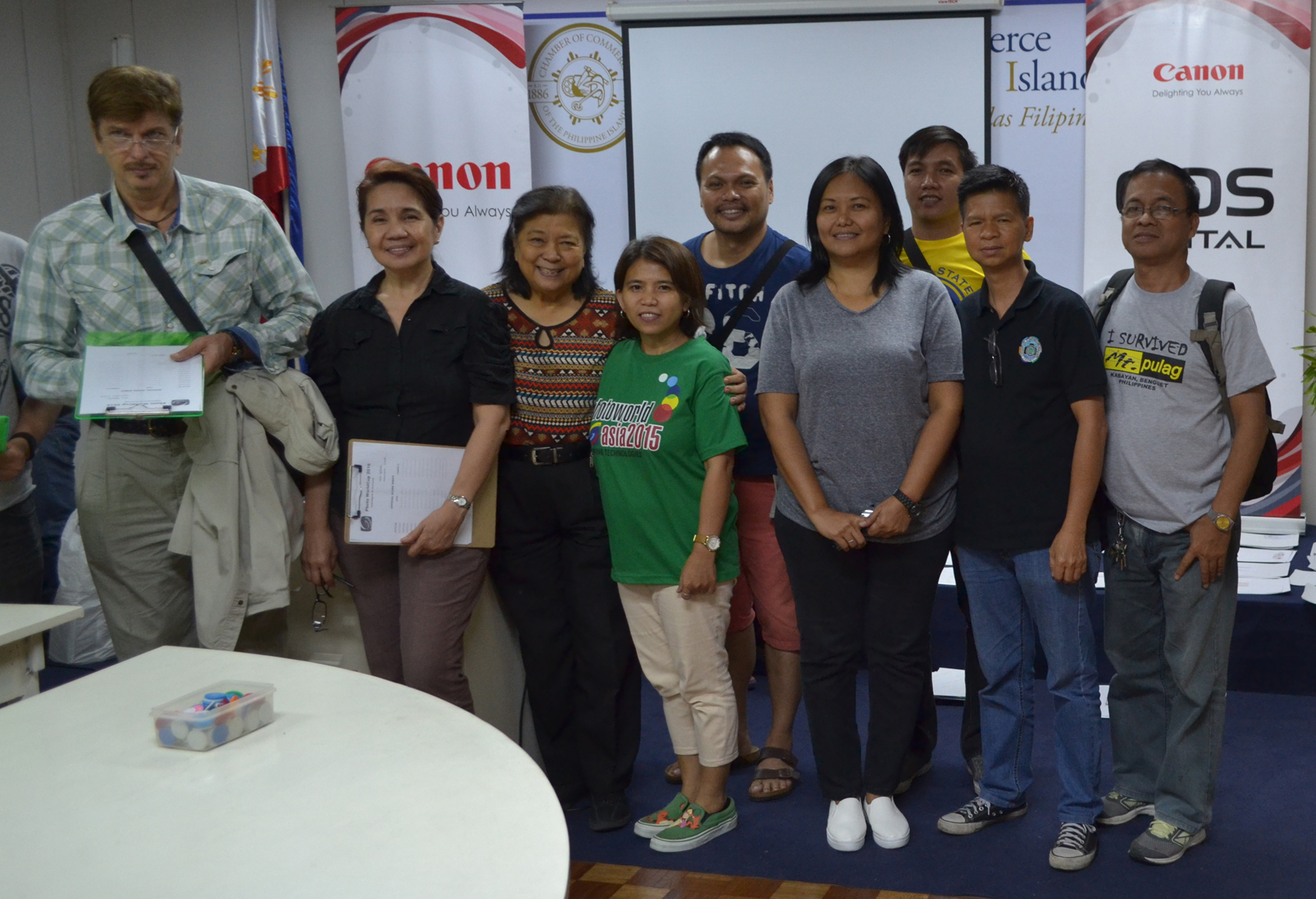 Members of the FPPF PWC Committee, Judges, and NCC with FPPF Chairwoman Eduviges Y. Huang (third from left)
Readers can email newscoop@namria.gov.ph or fax letters to +63-2 884-2855 for their
comments and suggestions.