NAMRIA's real-time tide stations located in San Vicente, Cagayan; Baler, Aurora; Virac, Catanduances; and Tandag, Surigao del Sur started observing the sea-level anomaly that resulted from the 8.3-magnitude earthquake that occurred off the coast of Chile on 16 September 2015 at 22:54 pm (Universal Time Coordinated) or 17 September 2015 at 06:55 am Manila time.
The sea-level anomaly in these tide stations was recorded to be 0.20-0.34 meter above normal sea level when they were monitored for about three hours. NAMRIA provided the sea-level data from the aforementioned tide stations to the Philippine Institute of Volcanology and Seismology for their reference.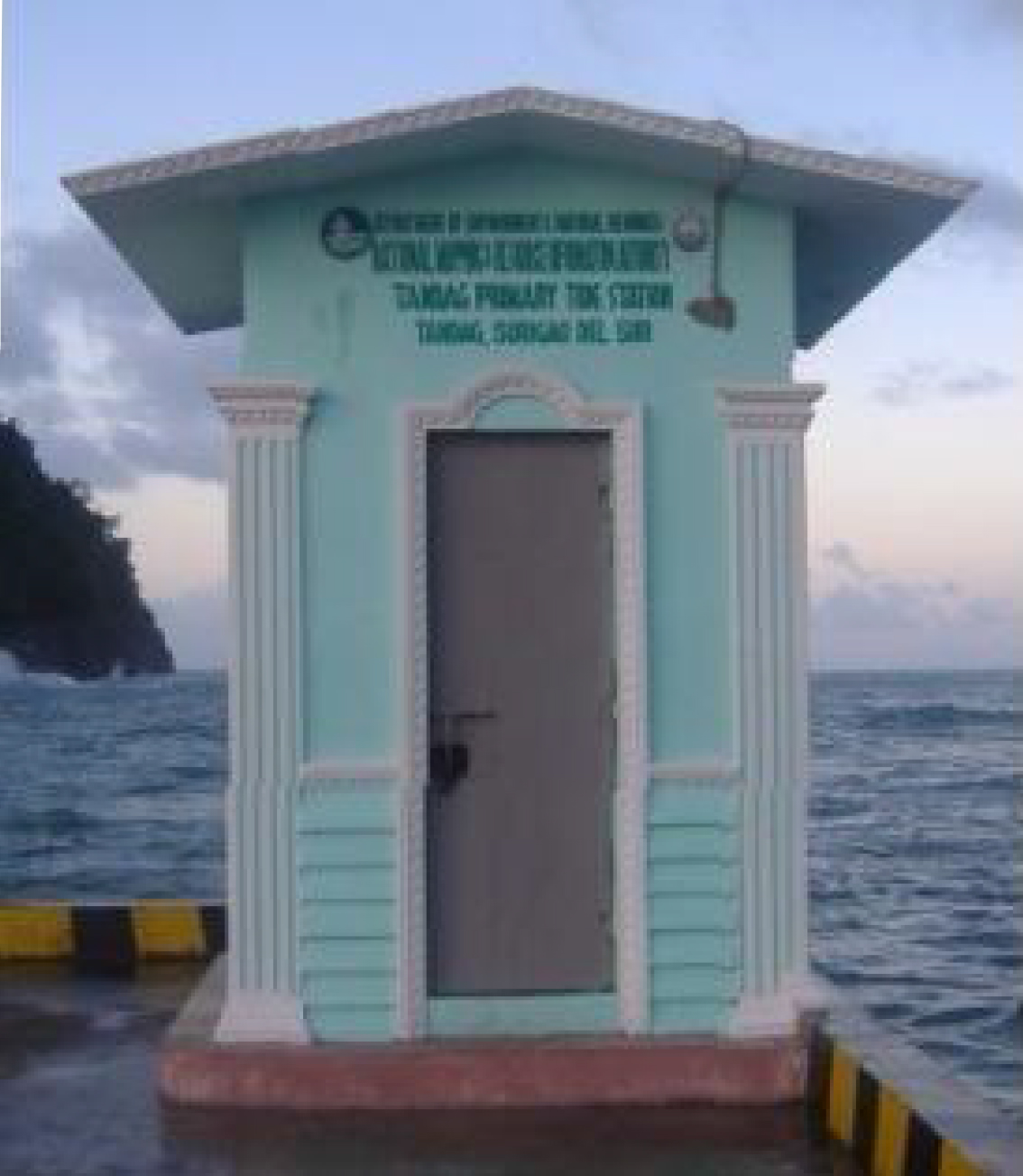 NAMRIA tide station in Tandag, Surigao del Sur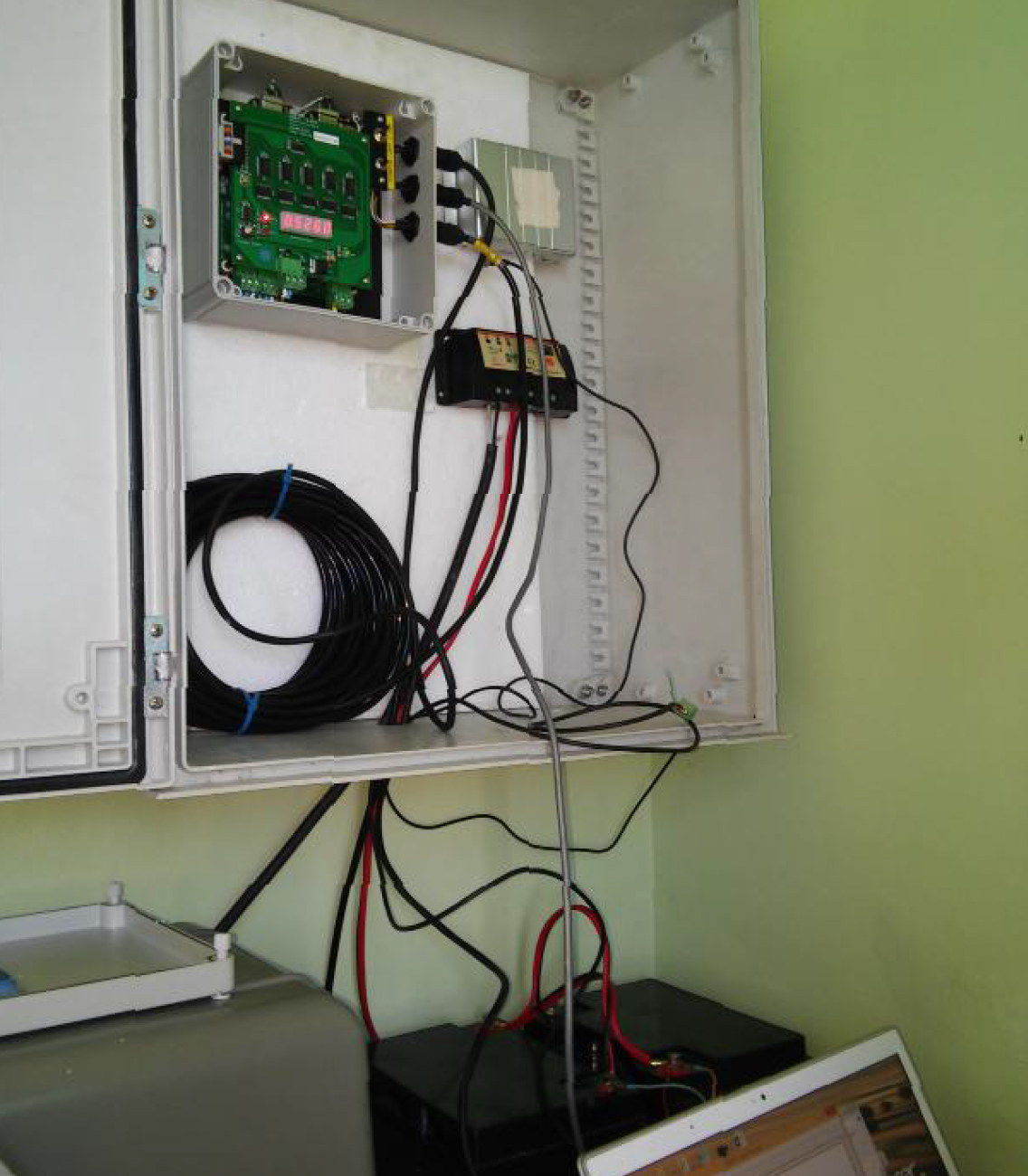 Equipment inside the station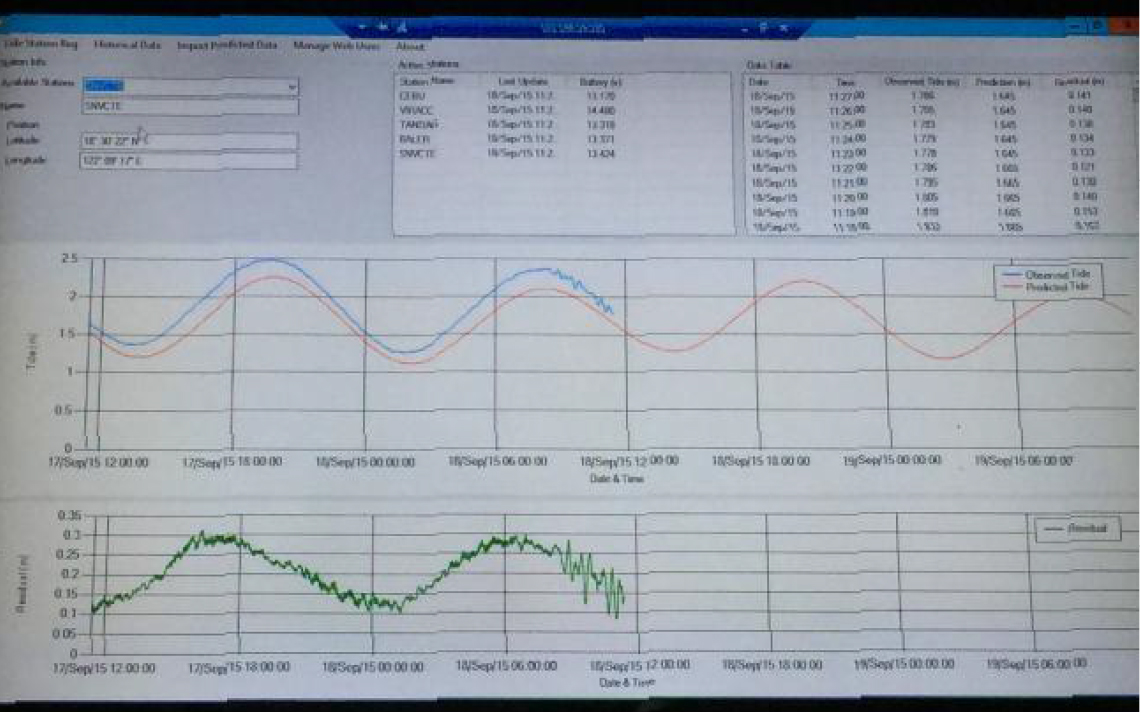 Screengrab of tidal record
Readers can email newscoop@namria.gov.ph or fax letters to +63-2 884-2855 for their
comments and suggestions.