From last year's third place finish, NAMRIA bounced back to the top to become the champion in the latest edition of the Philippine Mine Safety and Environment Association (PMSEA) Bowling Tournament. NAMRIA has won the tournament four times in nine outings. The tournament was held at Puyat Sports Baguio, fifth level of Baguio Center Mall, Magsaysay Ave., Baguio City on 21 November 2018.
The NAMRIA Bowling Team: (from left to right) Mr. Dela Cruz, Ms. Macato, Ms. Varilla,
Ms. Reyes, Mr. Dais, Jr., Mr. Vega, Mr. Eloriaga, and Ms. Decano
The NAMRIA Bowling Team bested 18 participating teams that include Benguet Corporation (BC) Teams A, B, Irisan Lime Project (ILP) A, ILP B, and Timber & Lime Multi-Purpose Cooperative (TLMC); Masbate Gold Project Teams 1 and 2; Mines and Geosciences Bureau (MGB) Central Office (CO) and regional offices of CAR, I, and IVA-CALABARZON; Nickel Asia Corporation; Philippine Society of Mining Engineers Northern Luzon and Visayas Chapter Teams 1 and 2; Society of Metallurgical Engineers of the Philippines; and Taganito HPAL (High Pressure Acid Leach) Nickel Corporation Teams A and B.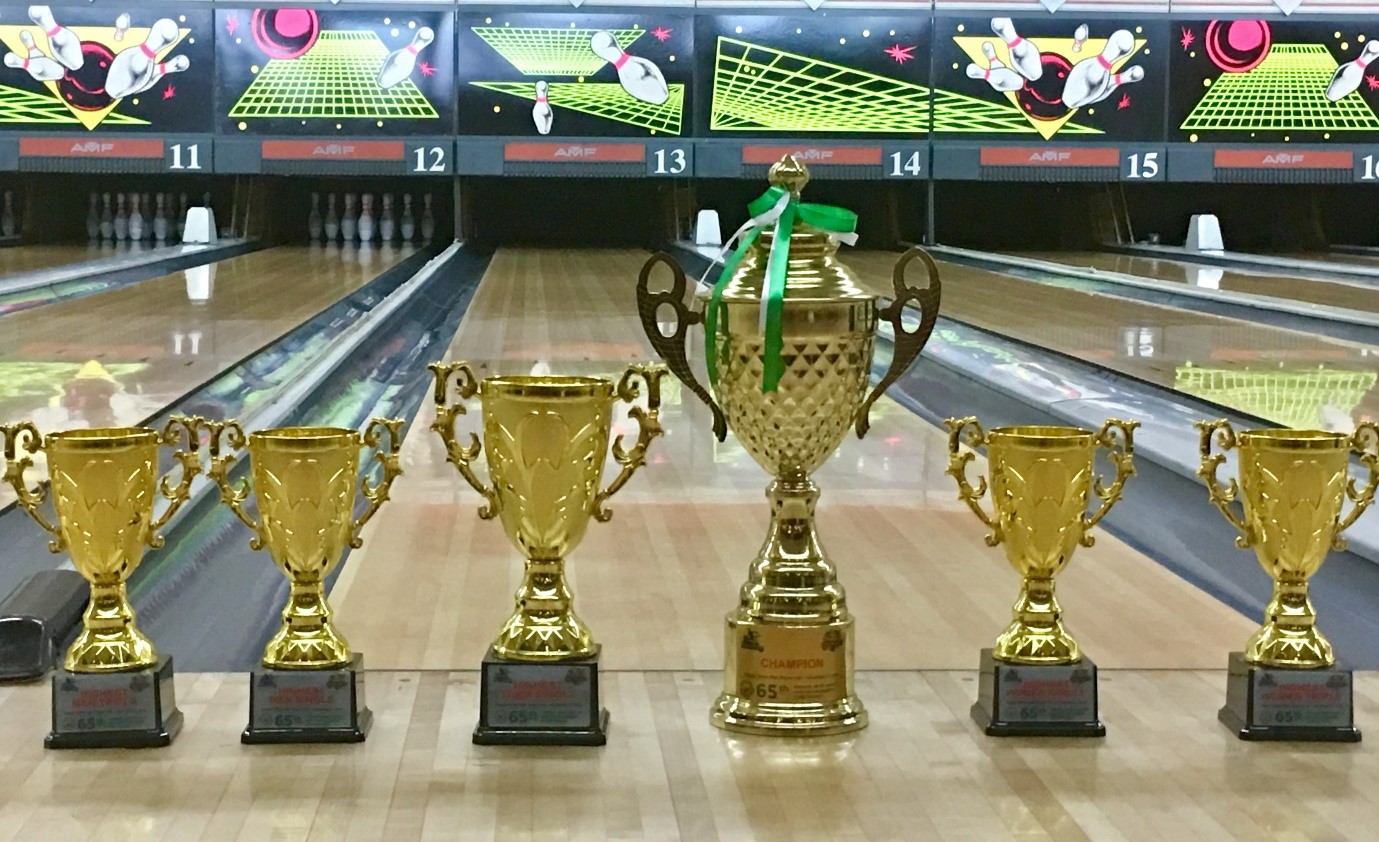 The NAMRIA Bowling Team trophies
The contingent from NAMRIA was composed of team captain Manuel C. Eloriaga with members: Noel R. Vega, Amelito M. Dela Cruz, Rogelio D. Dais, Jr., Reychelle J. Decano, Elena A. Reyes, Gina M. Varilla, Ana Cristina S. Macato, Jan Lois A. Bartolome, including this writer.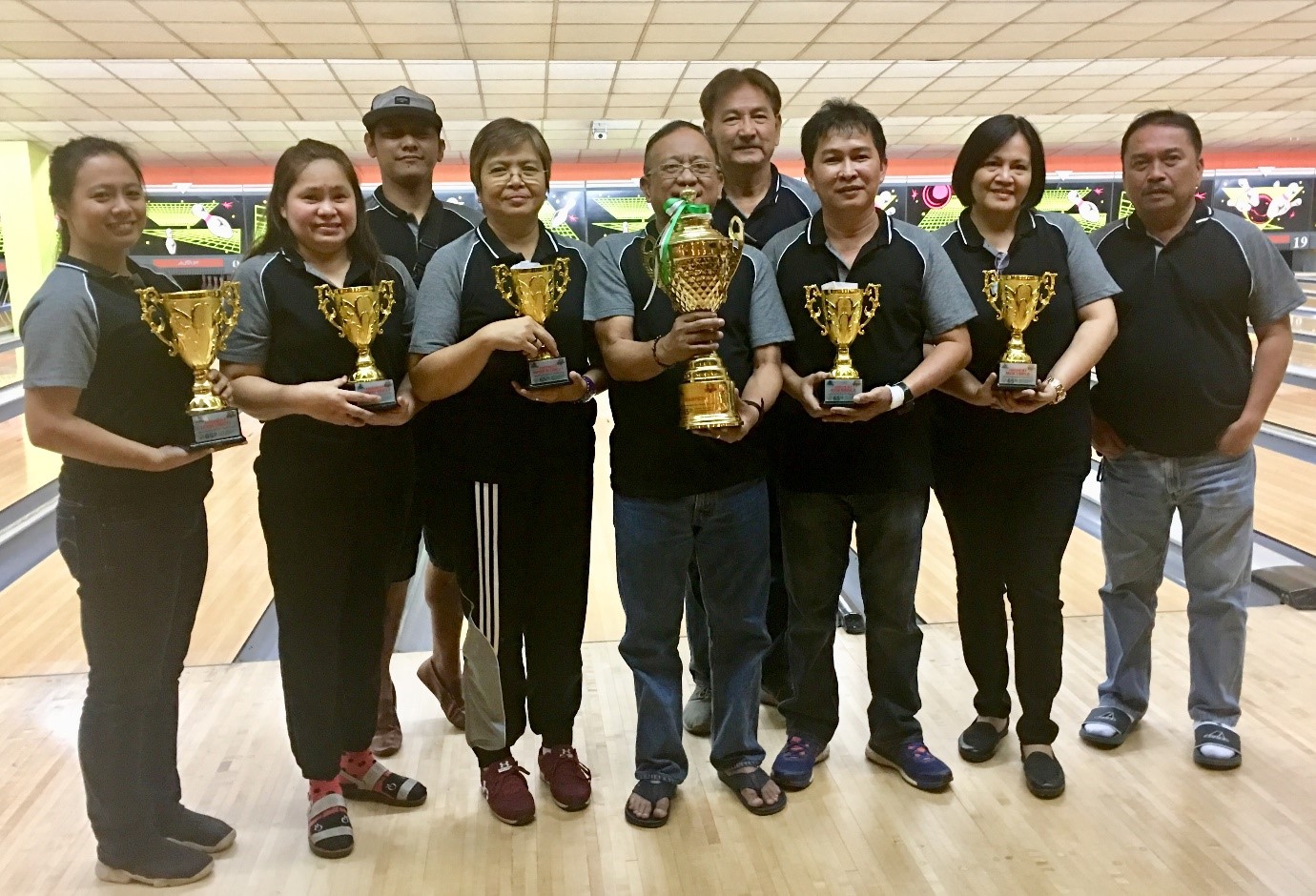 The team poses for a souvenir picture with their trophies.
NAMRIA capped a total score of 2,277 points at the end of the three-game scheduled tournament; outclassing the 18 other teams in the event that formed part of the weeklong 65th Annual National Mine Safety and Environment Conference. NAMRIA also won five special awards, namely: Highest Team Single, Highest Men Single and Triple for Mr. Dais, and Highest Women Single and Triple for Ms. Macato.
The other winners were BC Team ILP B, first runner-up; MGB CO, second runner-up; BC Team A, third runner-up; and BC Team TLMC, fourth runner-up.
Readers can email newscoop@namria.gov.ph or fax letters to +63-2 884-2855 for their
comments and suggestions.