NAMRIA, through its Geomatics Training Center (GTC) under the Geospatial Information System Management Branch (GISMB), conducted a training on Basic Geographic Information System (GIS) using QGIS software for personnel from the National Economic Development Authority (NEDA) central and regional offices. The training was held at the GTC training room of the NAMRIA main office in Fort Bonifacio, Taguig City on 19-23 November 2018. The conduct of the training stemmed from the request made to NAMRIA Administrator, Usec. Peter N. Tiangco by NEDA Dir. Greg L. Pineda.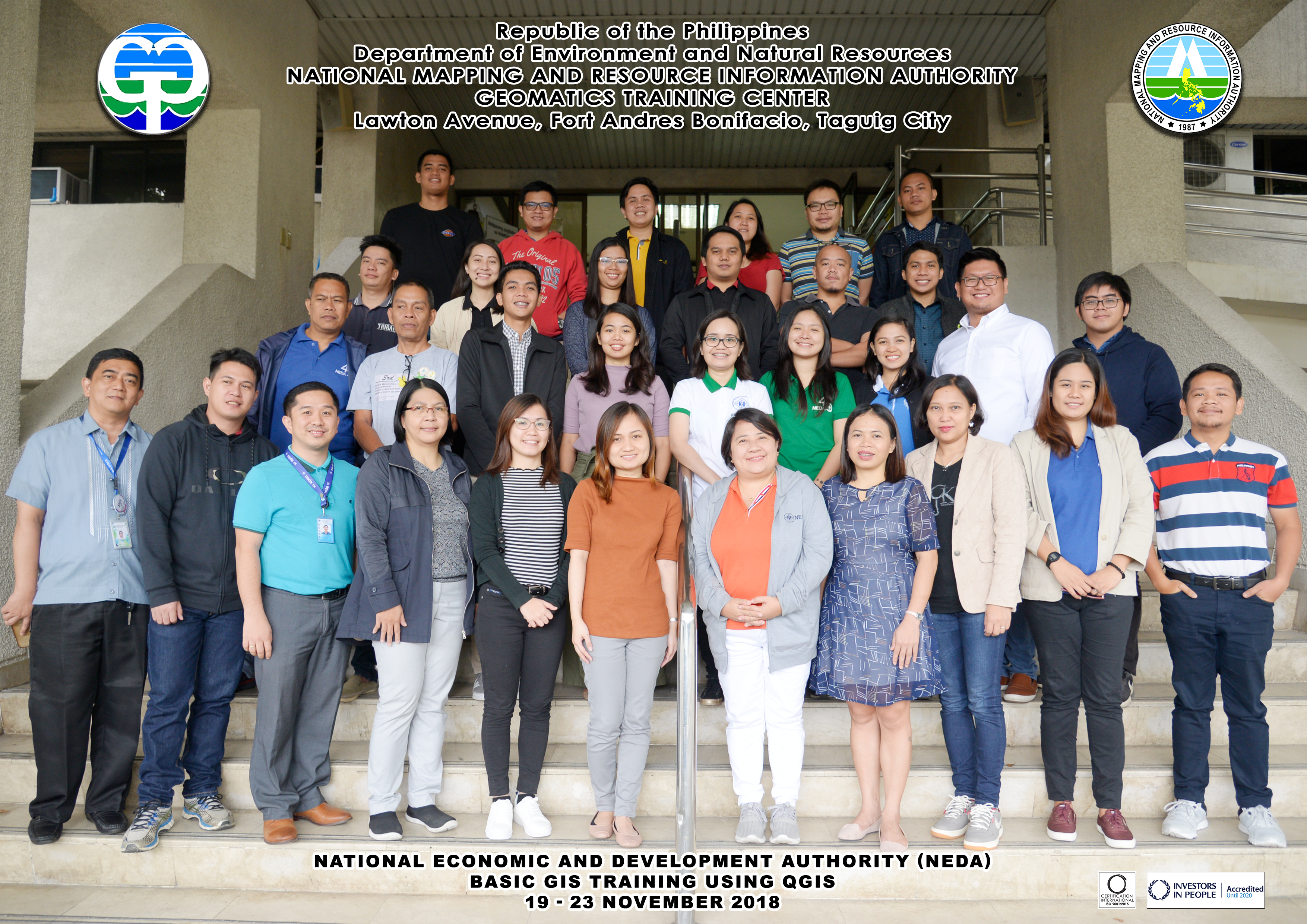 The primary objective of the training was to capacitate NEDA personnel on fundamental concepts of GIS and its applications. The specific objectives were to enhance the capabilities of the participants on basic map creations and come up with generated maps as outputs and to orient the trainees on the functions of different QGIS features; the independent use of GIS through the knowledge application of basic GIS concepts, principles, and operations; and other GIS applications especially those related to public administration and governance.
Furthermore, the conducted GIS training addressed the need for personnel to be equipped with the necessary skills and expertise in performing related tasks using GIS application in planning, policy formulation, monitoring and evaluation, formulation of spatial strategies in relation to the Regional Spatial Development Frameworks, and formulation of Disaster Risk-Reduction/Climate Change Adaptation activities of the National Spatial Strategy program of NEDA.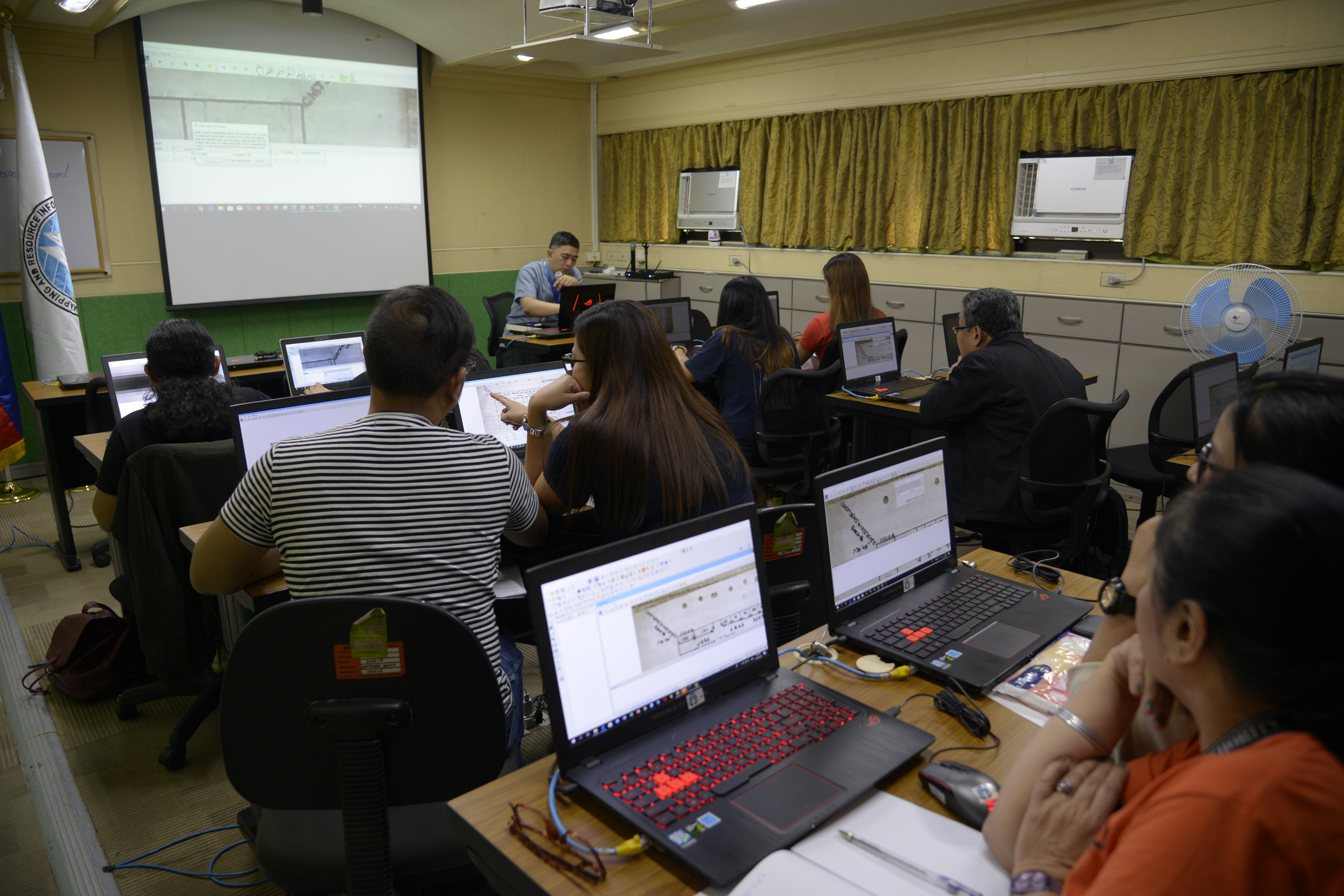 The participants are shown in a hands-on activity with Mr. Lauro, their resource person.
Personnel from the NAMRIA GTC-Geospatial Information Services Division (GISD)-GISMB conducted the training. Mr. Alvin F. Laurio, GTC-GISD-GISMB section supervisor for training, served as resource person while Mr. Dante A. Rosette Jr. and this writer served as training facilitators.
Readers can email newscoop@namria.gov.ph or fax letters to +63-2 884-2855 for their
comments and suggestions.