In compliance to Executive Order (EO) 02 series of 2016 on the Freedom of Information (FOI) NAMRIA FOI committee members and other officials had an orientation on the salient features and development on the implementation of the executive order. The orientation was held at the Lecture Hall on 9 February 2018. The FOI executive order covers the Executive Branch of government, which includes the National Government Agencies (NGA), Government Owned and Controlled Corporations (GOCC), State Universities and Colleges (SUC), and the Local Water Districts (LWD). The executive order was signed on July 23, 2016 and 120 days after its publication on July 27, 2016 the program was rolled-out and its full implementation started November 25, 2016. The EO requires the covered participants to act on a simple request for information within 15 days and a complex request within an additional 20 days. NAMRIA has already produced its Agency FOI manual in compliance with the said EO.
Director Ruel Belen in his opening remarks
Director Ruel Belen, Mapping and Geodesy Branch and Chairperson of the FOI Committee of NAMRIA opened the orientation highlighting its importance and NAMRIA's initiatives to comply with the said EO. Ms. Danica Orcullo, Information Analyst of the PCOO, Freedom of Information Program and the Receiving Officer discussed the FOI program and the eFOI portal. She also differentiated the existing Anti Red Tape Act (ARTA) law from the EO on FOI. The use of the eFOI portal from the point of view of the requesting party was also presented since NAMRIA is one the 218 NGAs which are now onboard the portal. Ms. Pearl Clemente and Ms. Zenaida A. Leano, FOI Receiving officer for NAMRIA facilitated a walk through and actual demonstration on the agency's dashboard on the portal.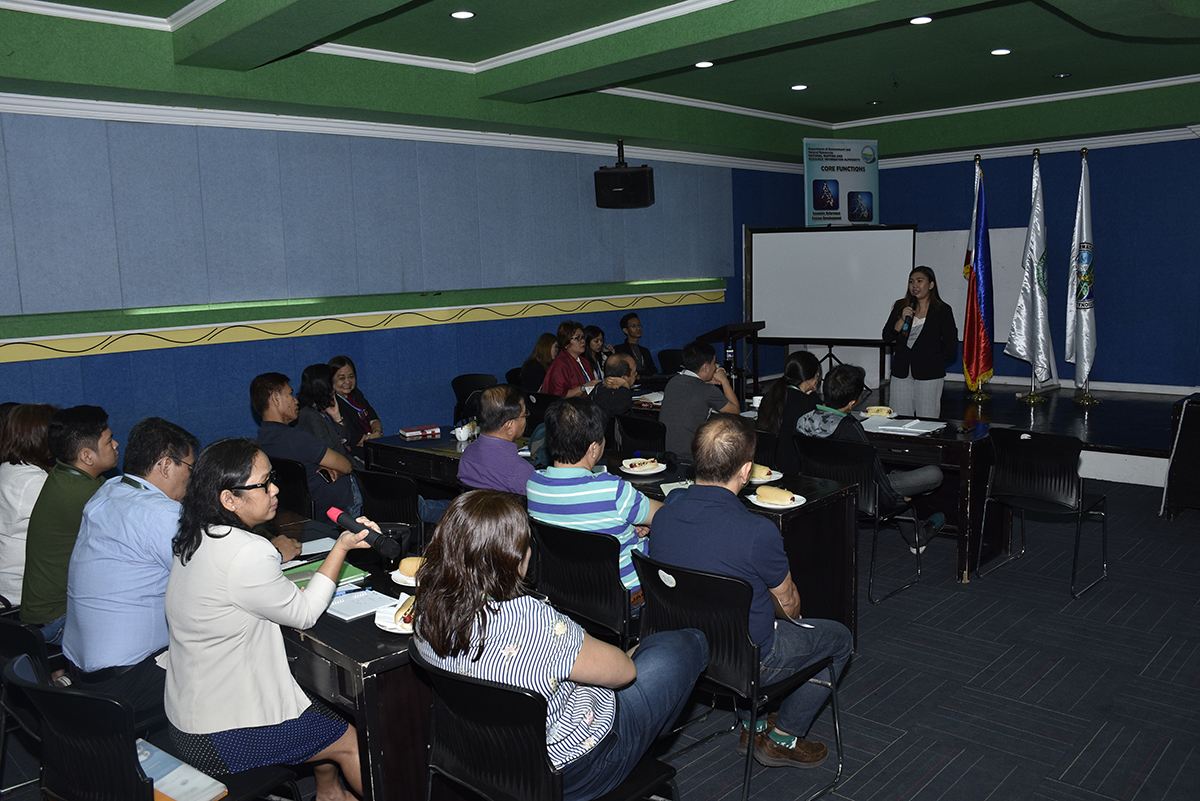 Ms. Danica Orcullo discusses the FOI Program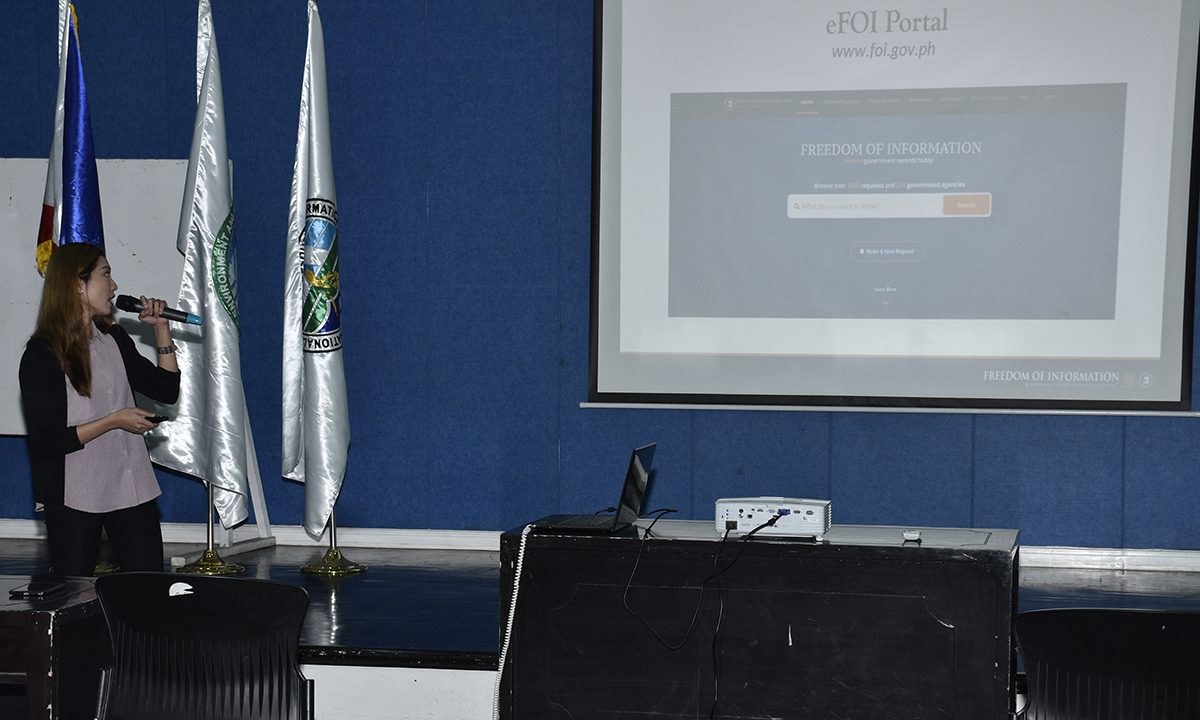 Ms. Pearl Clemente leads the walk through of the eFOI portal
Readers can email newscoop@namria.gov.ph or fax letters to +63-2 884-2855 for their
comments and suggestions.